Podcast: Play in new window | Download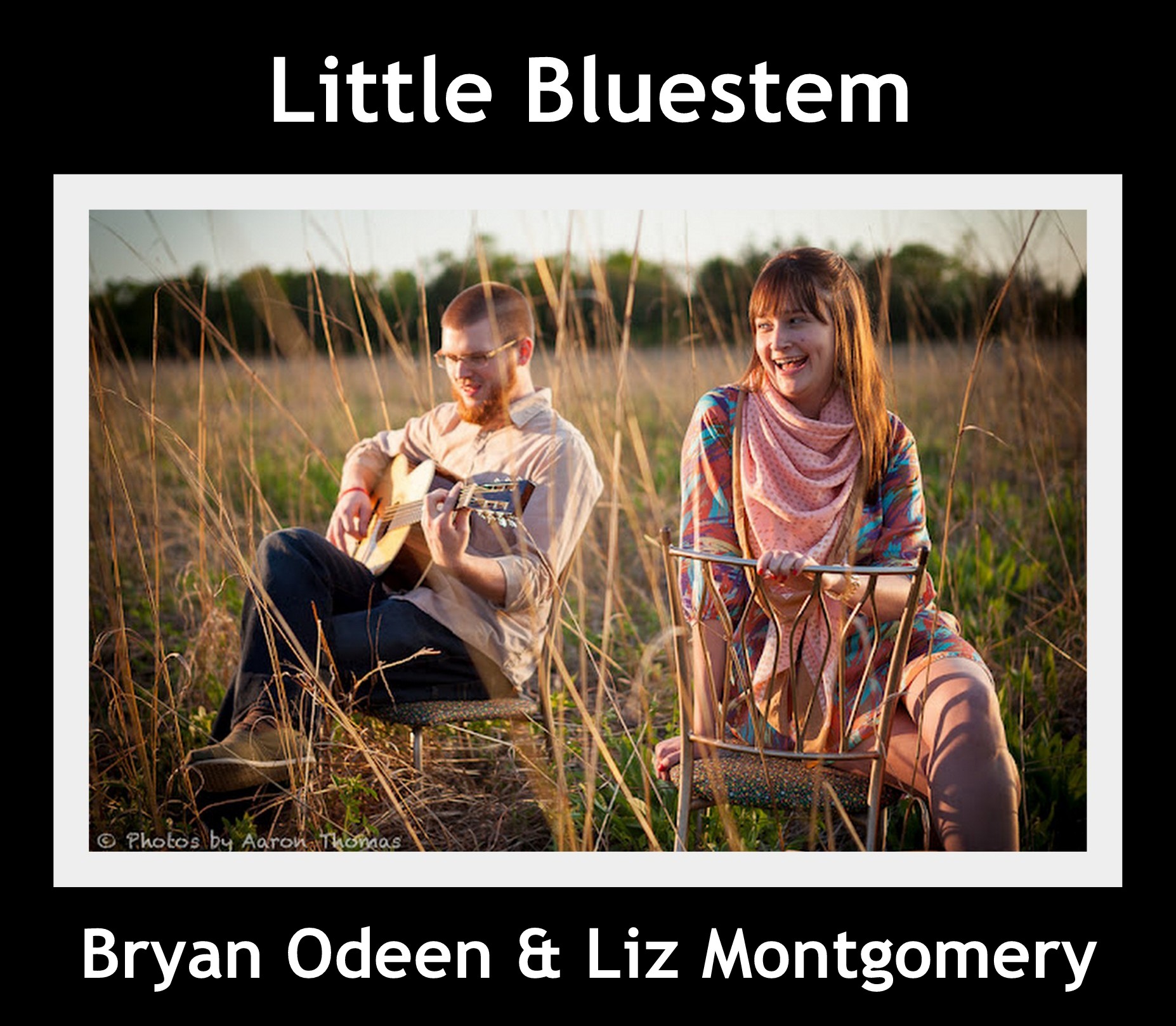 Though there is no fanfare during this episode, one year ago today exactly, we launched The Songwriting Podcast on September 1, 2011. Our podcast is one year old today.
For Episode 14, Jason interviews music therapist Bryan Odeen, who is one half of the duo Little Bluestem, with Liz Montgomery. Jason and Bryan discuss music therapy as an occupation, and they talk about the cathartic uses for songwriting, both for others and for one's self. They also discuss spiritual songwriting. In this episode you'll hear some tips for writing effectively yet tastefully expressive songs. Don't miss it!
The Songwriting Podcast is a bi-weekly music podcast where three hosts revel in the technical and creative aspects of the craft of songwriting, with the help of guest songwriters or some other music industry professionals.
Feel free to contact us about sending your song at SongwritingPodcast@Gmail.com.
Links for Bryan Odeen and Little Bluestem:
Reverbnation
Facebook
Twitter
MySpace
That Nice Music Man Blog
Your hosts of The Songwriting Podcast are Craig Tovey, Grant Adams and Jason Pyles. The Songwriting Podcast posts new episodes on the 1st and 15th of every month. To contact us or to send your feedback, you can leave a voice mail at (801) 382-8789, or as noted above, you can e-mail us at SongwritingPodcast@Gmail.com. And you can also find us on Facebook.
We'd like to recognize Aaron Thomas as the photographer for the Little Bluestem photo shown above. We'd like to thank the Dave Eaton Element for the use of its tunes for our theme music, and we'd also like to thank Kara Brewer for her graphic design work.
Don't forget to watch for Episode 15 on September 15!
Episode 14 of The Songwriting Podcast was recorded on August 30, 2012.