Podcast: Play in new window | Download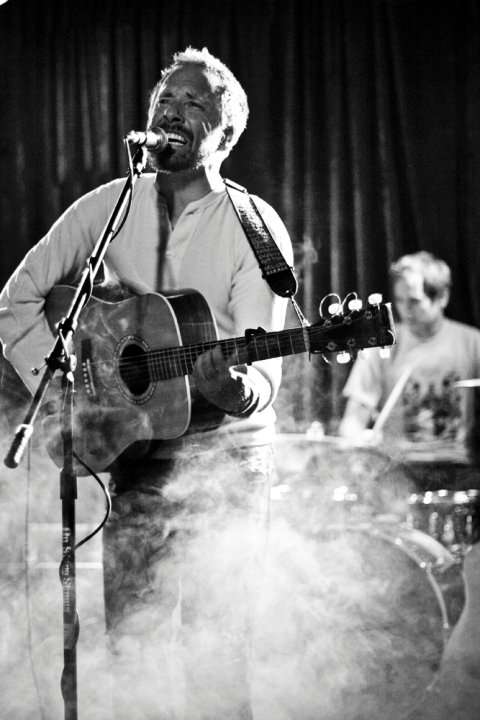 The Songwriting Podcast is a monthly music podcast where three hosts revel in the technical and creative aspects of the craft of songwriting, with the help of a guest songwriter or some other music industry professional.
Episode 6 features songwriter and performer Cory Mon, the front man behind Cory Mon and the Starlight Gospel. Our discussion topic theme is Paying Your Dues and Touring, among other things. We take a closer look at Cory's tune, "Hold," and of course, this episode also features our specialty segments, Send Your Song, Craig Can Write, Don't Do the Dumb Things That Jason Did, and Moving to Nashville, which features Steve Rempis.
During this episode, Cory Mon talks about his label, My Forlorn Wallet Records. Visit this article to learn more about this label and to read some interesting Q&A's with Cory Mon. You can also find Cory Mon and his music on iTunes, CD Baby and Amazon.com.
Moving to Nashville: Nashville Steve Rempis gives us the gripping conclusion to last month's report. And as promised, here are the critiques from Big Tractor:
BIG TRACTOR PUBLISHING'S LIST OF REQUESTED CHANGES TO "40"
1. Too negative- cheer it up
2. Too specific- would have to be pitched to someone around 40 years old
3. Make the protagonist more likable- listeners don't want to pity the singer
4. Lose the long "hard E" in the choruses (40…) for something more "sing-able"
5. Too fast- reduce the tempo by 10% or so
6. Too "wordy"- try and say more with fewer syllables
7. Lose the vocal bridge- replace with a guitar solo
Send Your Song: The hosts of The Songwriting Podcast invite budding as well as seasoned songwriters to send their songs to us, and we will critique them on the show, giving constructive feedback, which consists of positive and negative points, and is merely based on our opinions. For this episode, Robert Iutzwig and Tim Marshall of "Life Is Hard" sent their song, "Fly With You," for this review segment. There is a video for this song here.
And by the way, we found out that the exceptional female vocalist featured in this song is Sheree Howard (here is a video of her). You can find this very professional group on Facebook, Twitter, YouTube, Soundcloud and CD Baby, where you can purchase their music. (And by the way, while "Fly With You" is a modern pop love song, there is also a contemporary Christian, crossover, sister song titled "Fly Away," and that video can be found here.) Feel free to contact us about sending your song at SongwritingPodcast@Gmail.com.
Grant's Rants … and Raves
Rants — Snow Patrol released its sixth album, "Fallen Empires," a few months ago. If you know their music, you'll notice how the CD is a sort of a departure from their past sound, which isn't necessarily a bad thing, generally, but in this case it is. It's just a matter of preference, but I liked their earlier, more bare-bones sound from the first album. I'm sure the album will get a mixed reaction from listeners, but for me it's a Rant.
Raves — Nick Lowe has always set the standard for smart pop music. You know him for his hit songs: "Cruel To Be Kind" or "(What's So Funny 'Bout) Peace, Love, and Understanding," of which the best-known version was recorded by Elvis Costello. His latest album, "The Old Magic," continues Lowe's late-career evolution with what some have called his best yet. Mojo placed the album at No. 31 on its list of Top 50 Albums of 2011. "The Old Magic" features three ballads, three covers and a few catchy pop songs.
Featured MP3: David Bazan, "Wolves at the Door" — David Bazan is a singer-songwriter from Seattle. Bazan is probably best known for being the lead singer for the band Pedro the Lion. He's also been involved with many other bands and collaborations, mostly out of Seattle, including: Scientific, The Soft Drugs, and Headphones. In early 2006, he began performing and recording under his own name and has released a few albums. "Strange Negotiations" is David Bazan's second full-length studio album. It was released last May. I say it's one of his best releases, and I would urge you to go download it on Amazon. This is my favorite song on the album. It's called "Wolves at the Door."
Be sure to listen to the very end of this episode to hear Nate Johnivan's revised version of the Send Your Song submission featured last month.
Your hosts are Craig Tovey, Grant Adams and Jason Pyles. The Songwriting Podcast posts new episodes on the first day of every month. To contact us or to send your feedback, you can leave a voice mail at (801) 382-8789, or as noted above, you can e-mail us at SongwritingPodcast@Gmail.com. And you can also find us on Facebook.
We'd like to thank the Dave Eaton Element for the use of its tunes for our theme music, and we'd also like to thank Kara Brewer for her graphic design work.
Episode 6 of The Songwriting Podcast was recorded on January 25, 2012.