Podcast: Play in new window | Download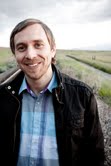 The Songwriting Podcast is a monthly music podcast where three hosts revel in the technical and creative aspects of the craft of songwriting, with the help of a guest songwriter or some other music industry professional.
Episode 3 features songwriter Tyson Henrie. Our discussion topic theme is Songwriting as Your Tastes and Influences Develop, among other things. We take a closer look at Tyson Henrie's song "Makeadecision," and of course, this episode also features our specialty segments, Send Your Song and Craig Can Write, but unfortunately it does not include Grant's Rants — and Raves, as he was not able to join us for this show.
Send Your Song: The hosts of The Songwriting Podcast invite budding and seasoned songwriters to send your song to us, and we will critique it on the show, giving you constructive feedback on your work, which consists of positive and negative points, and is merely based on our opinions. For this third episode, Frederick Ingram sent his song, "Waimoku III" for this review segment. You can see a YouTube video of it here. Contact us about sending your song at SongwritingPodcast@Gmail.com.
Craig Can Write: Host Craig Tovey began as only a musician, but he is transforming into a songwriter. He is learning how to write songs from Jason Pyles and Grant Adams, as well as from talking with our various guests. Craig is having at least one formal songwriting lesson from Jason each month, and then he'll implement what he's leaning and report on his journey during the podcast. Eventually we'll get to hear a sample of Craig's original songwriting. Craig can write — and our assertion is — you can, too!
Your hosts are Craig Tovey, Grant Adams and Jason Pyles. The Songwriting Podcast posts new episodes on the first day of every month. To contact us or to send your feedback, you can leave a voice mail at (801) 382-8789, or as noted above, you can e-mail us at SongwritingPodcast@Gmail.com. And you can also find us on Facebook.
For more information on Tyson Henrie, you can visit his Facebook page, Arson Car's Facebook fan page — or download his "Vestiges" EP free on Bandcamp.com.
We'd like to thank the Dave Eaton Element for the use of its tunes for our theme music, and we'd also like to thank Kara Brewer for her graphic design work.
And by the way, if you like this podcast, Jason hosts three movie-related shows called the Considering the Sequels Podcast, The Best Picture Podcast and he co-hosts The Weekly Horror Movie Podcast with his pal, Craig "Terror" Tovey.
Episode 3 of The Songwriting Podcast was recorded on October 20, 2011.