Podcast: Play in new window | Download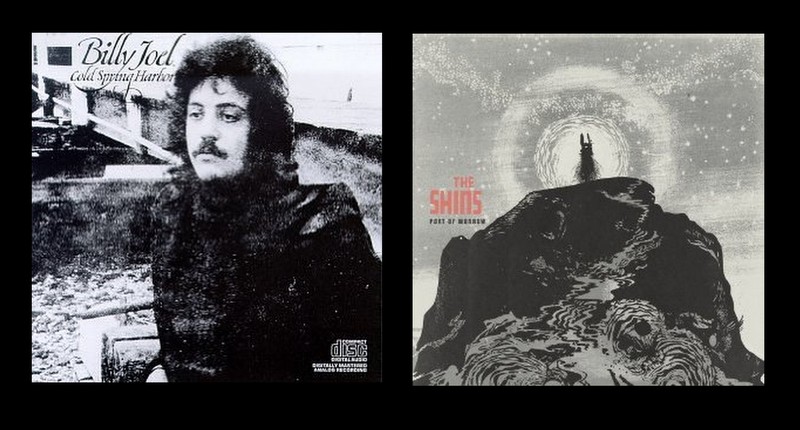 Jason Pyles and Craig Tovey give two, in-depth album reviews on Billy Joel's first solo album, "Cold Spring Harbor" (1971), and The Shins' "Port of Morrow" (2012), respectively.
In these reviews, Craig and Jason discuss various concepts, such as the phenomenon of having to warm up to a new album — even from a band you already love; how vocal quality and range change with age; the importance of writing memorably repetitive melodic themes; how to add additional "lifts" to your song when you've already maxed out your crescendoing dynamics — and many other nuanced topics.
Links from this episode:
Craig recommends: Port of Morrow by The Shins
Jason recommends: Cold Spring Harbor by Billy Joel
Dave Eaton's new podcast: All About Autism Podcast
On Twitter: @AllAboutAutism
Follow The Songwriting Podcast on Twitter: @SongPodcast
Send Your Song: The hosts of The Songwriting Podcast invite budding — as well as seasoned songwriters — to send their songs to us, and we will critique them on the show, giving constructive feedback, which consists of positive and negative points, and is merely based on our opinions. Feel free to contact us about sending your song at SongwritingPodcast@Gmail.com.
The Songwriting Podcast is a bi-weekly podcast that posts new episodes on the 1st and 15th of every month — and we'll be posting Episode 14 here on September 1 (which happens to be our one-year anniversary). Your hosts of The Songwriting Podcast are Craig Tovey, Grant Adams and Jason Pyles. To contact us or to send your feedback, you can leave a voice mail at (801) 382-8789, or as noted above, you can e-mail us at SongwritingPodcast@Gmail.com. And you can also find us on Facebook.
We'd like to thank the Dave Eaton Element for the use of its tunes for our theme music, and we'd also like to thank Kara Brewer for her graphic design work.
This bonus episode of The Songwriting Podcast was recorded on July 11, 2012.