Podcast: Play in new window | Download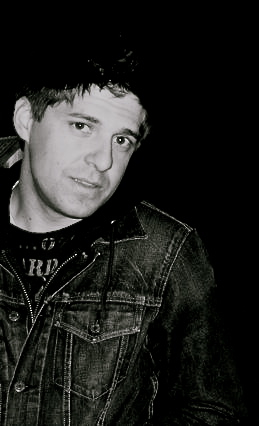 The Songwriting Podcast is a monthly music podcast where three hosts revel in the technical and creative aspects of the craft of songwriting, typically with a songwriter guest.
In Episode 12, Craig and Jason were honored to interview Matt Call, the frontman for the Asheville, North Carolina-based band, Lewis. Matt is a singer, songwriter, guitarist, percussionist — as well as several other musical titles. The primary theme for this episode is Recording and Producing Your Own Music. We also discuss evolving as a musician, and we listen to Matt's song, "Straight Jacket," in its entirety and hear about his method for writing it.
On Bandcamp.com: Lewis music
Matt Call and Lewis videos: YouTube channel
We also dip into the proverbial "mail bag" and address a listener voice mail and some e-mails:
— Natalie from Utah asks what makes a song sound sad or happy or sexy
— Ben asks about being a parent while still finding a sufficient amount of time for a recording session at home
— Keith wrote in with a suggestion for guitar players who experience finger / string noise
— A very nice comment from Tamlyn
— An incredible e-mail from Adam in Lebanon, Virginia, about an unlikely experience he had with Fred Ingram's song "Waimoku III."
After the listener feedback section, we delve into our famous Moving to Nashville segment, by "Nashville" Steve Rempis. In this month's report, Steve gives us a Part 2 on Nashville's open mic venues, including the Commodore Bar & Grille and the Douglas Corner Cafe. Nashville Steve also included this link for the listeners: A List of Nashville Open Mic Venues by NSAI. If you haven't heard the Steve Rempis episode yet, be sure to listen to Episode 9 of The Songwriting Podcast. And you can find more from Nashville Steve at Steve Rempis.com.
Next we move into our new songwriter segment called Mesake's Tunes. This month Mesake describes his audition on The X Factor, when he sang before the likes of Simon Cowell and Britney Spears.
And in this episode, we have two Send Your Song submissions:
"I'm Not Gonna Say Love" by Paul Tarle, and "Shine" (the Basement Session version) by Christopher Uryga:
Daeva
Vox and Bass: Christopher Uryga
Guitar: D.J. Palmer
Drums: Kyle ONeil
Find Daeva on Facebook
Find Daeva on YouTube
Feel free to contact us about sending your song at SongwritingPodcast@Gmail.com.
Your hosts of The Songwriting Podcast are Craig Tovey, Grant Adams and Jason Pyles. The Songwriting Podcast posts new episodes on the first day of every month. To contact us or to send your feedback, you can leave a voice mail at (801) 382-8789, or as noted above, you can e-mail us at SongwritingPodcast@Gmail.com. And you can also find us on Facebook.
We'd like to thank the Dave Eaton Element for the use of its tunes for our theme music, and we'd also like to thank Kara Brewer for her graphic design work. And by the way, for those interested in all things Autism-related, check out Dave Eaton's new podcast, the All About Autism Podcast, which airs on August 13 and is produced by Jason.
Episode 12 of The Songwriting Podcast was recorded on July 25, 2012.